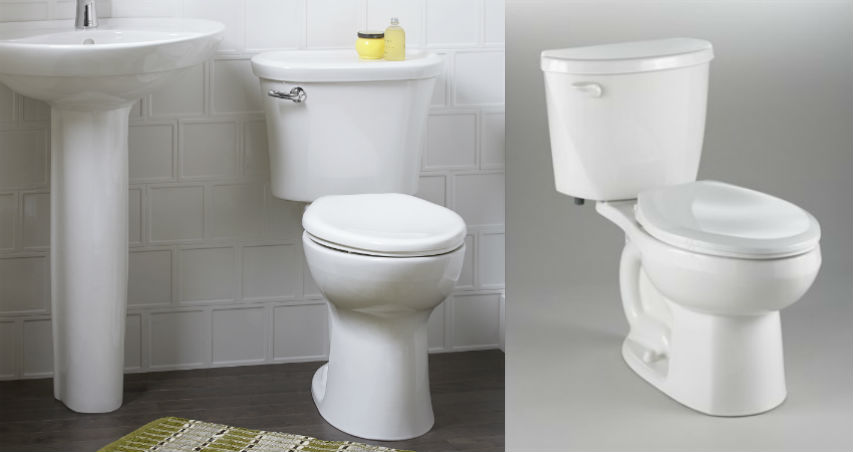 Here is an example of an inexpensive Minute Makeover where the few dollars invested have a major impact on the final look. A toilet flush lever upgrade involves replacing the original plastic levers which are standard on most toilets with a more expensive flush lever.  The style of the flush lever will have a large impact on dating the look of the toilet itself.
The chrome finished lever in the image above adds a sparkle to the toilet which improves the appearance of the whole bathroom.  When renovating often times it is not only necessarily the amount of money spent but on what and where the money is spent. We've often repeated that the finishing in renovations is often over looked and unfortunately in may makeovers not enough of the budget is allocated to the accessorizes.
Toilet flush levers come in different finished and combination of different materials it is import to take into consideration the design and look of the whole bathroom when choosing.  If the choice is to purchase a plastic toilet flush lever then choose a lever with style.
Other Toilet Bowl Minute Makeovers for Maximum Impact: